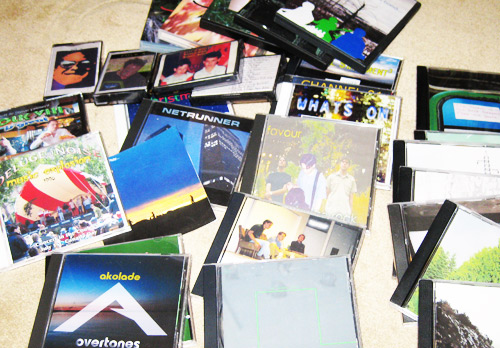 Wowbam Records began in 1996 in Lethbridge, Alberta, Canada, as a way to release the works of Jeff King and Stephen MacPherson. Over time it has expanded to include a wide range of music: Folknotica, Electronic, Indie-Pop-Rock, Lo-Fi-Neo-Wave, and numerous other bullshit categories. All featuring a core group of musicians and various others who happened to stop by.
Check out our new Online Store page! Also check out our main releases, some of our other releases and our Folk series, featuring all the release info, album art, and sometimes a song preview or 3.
Wowbam continues to release several things a year, usually in ultra small runs. Want one? Contact us!
New Releases in 2010
The Square Waves - Amplified To Landscapes (12" Vinyl EP)
Peace For Bombs - Peace For Bombs (CD EP)
Check out the releases page for more info!